Jane Herzog
Director, Educational Leadership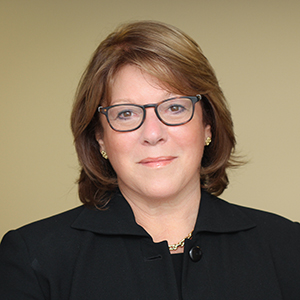 jherzog@harrisrand.com
(212) 867-5577
Jane Herzog is the Director for Educational Leadership at Harris Rand Lusk. Her professional experience includes more than 20 years as a Professor at New York University in the Steinhardt School of Culture, Education, and Human Development. During that time, Dr. Herzog was the Director of the Para-Educator Center for Young Adults, a center for preparing students with learning disabilities for careers in the human services. She also worked as an investigator for the New York State Education Department on a project concerning the efficacy of early intervention for children with disabilities and currently serves on the Alumni Council of Columbia University's Teacher's College.
Dr. Herzog has served on numerous Boards and has lectured extensively at national educational conferences. Since coming to Harris Rand Lusk, she has carried out a series of high-level searches focusing on academic and institutional leadership and oversight. She is talented at understanding client needs and priorities, establishing search strategies, identifying a pool of candidates through her network of contacts, and marketing positions to potential candidates in a way that encourages interest and enthusiasm toward the client. In particular, she is an excellent interviewer of individuals with education and academic backgrounds.
Dr. Herzog holds a B.A. from Western College for Women, an M.A. in special education from George Washington University and Columbia University, and a Doctorate in Educational Administration from Teacher's College, Columbia University.