Margaret Coffey
Associate Director, Transportation and Infrastructure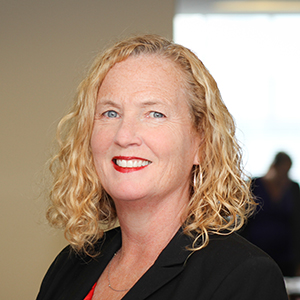 mcoffey@harrisrand.com
(212) 867-5577
Margaret Coffey is Associate Director of our Transportation and Infrastructure Practice. She brings more than 32 years in government operations leading customer service, marketing, and transportation departments. Margaret most recently served as Assistant Vice President of Marketing & Service Information at the MTA New York City Transit, directing all agency communications, and was responsible for developing and overseeing the agency's transition into digital media.
Margaret brings a wealth of knowledge on construction and infrastructure projects, having coordinated community relations and information on major capital programs including the Second Avenue subway tunnel, communication based train control signal systems, and post-Sandy recovery and resilience projects.  Her experience also includes running Transit's customer call center and developing the paratransit program.
Prior to joining the MTA, Margaret spent 12 years in city government managing diverse operations at the NYC Taxi & Limousine Commission and the Department of Consumer Affairs. She holds an M.A. in public policy and administration and a B.A. in political science from SUNY Binghamton.